Using the Simple Download Monitor & Manager Plugin you can specify how your items are downloaded.
One feature of the Download Monitor Plugin ensures that your item will open in an entirely new window. This allows your users to easily download your items without loosing the page they were on. The Open in a New Window option works especially well for those sites that offer multiple downloads.
Enabling the 'Open Download in a New Window' Feature
You can enable this feature on the specific downloads you choose.
Step 1) Click on the Downloads menu.
Step 2) Choose the Download that you would like to open in a new window.
Step 3) Within the Edit Download page, locate the section titled Miscellaneous Download Properties.
Step 4) Mark the checkbox next to Open Download in a New Window.

Step 5) Ensure you Update the changes you have made.
Step 6) Now when someone downloads this item, the content will open in a new window.
Visual Demonstration of this Feature
1) User Download's the Item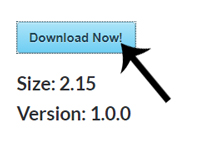 2) Downloadable Item Opens in a New Window