The Squeeze Form addon for Simple Download Monitor lets you collect visitor's name and email in exchange for a downloadable item. This allows you to build a targeted email list for email marketing purpose.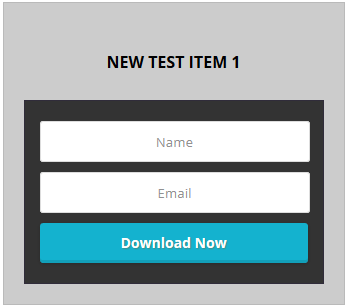 What is a Squeeze Form?
According to Wikipedia:
Squeeze pages are landing pages created to solicit opt-in email addresses from prospective subscribers.
Installing the Squeeze Form Addon
You can install this addon the same way you install any WordPress plugin:
Go to the Add New plugins screen in your WordPress admin area
Click the upload tab
Browse for the addon file (sdm-squeeze-form.zip)
Click Install Now and then activate the plugin
Addon Usage Instructions
Go to the Squeeze Form link from the main menu of the Simple Download Monitor plugin.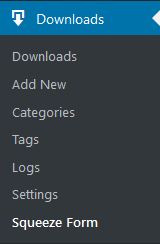 You can see all the squeeze form submissions and settings for this addon under that menu.
How to Add a Squeeze Form in a Post or Page
You can use the shortcode inserter in the post/page editor to add a squeeze form.

The shortcode should look like the following:
[sdm-squeeze-form id="210" fancy="0" button_text="Download Now"]

It will create a squeeze form like the following example: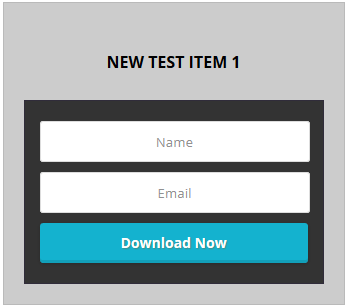 or the following (if you want to use fancy template 1):
[sdm-squeeze-form id="210" fancy="1" button_text="Download Now"]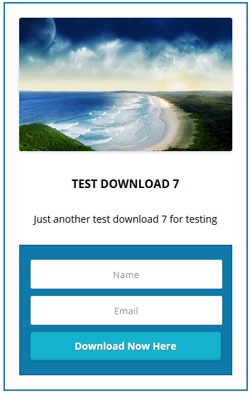 Adding Squeeze Form to the Sidebar
You can add a text widget to the sidebar of your site then use the shortcode in it (to show a squeeze form in the sidebar of your site).
Adding Users to Your Autoresponder List
There is an option to enable MailChimp signup so the users get added to your MailChimp list after they submit the squeeze form.
Sending an Email with the Download Link
The visitors get to download the item immediately after submitting the squeeze form. However, you can enable an option in the settings to deliver the download link via email instead. You can customize the email content from the settings menu of this addon.
Viewing the Squeeze Form Submissions
The submissions can be viewed from the following admin interface
Simple Download Monitor -> Squeze Form -> Squeeze Form Submissions


You can export the submissions to a CSV file from this interface.
Get the Squeeze Form Addon